Great Books for Book Groups
October 2015
Looking for suggestions of books that are great for your next book club meeting? Here are some that we think would make for great reading and fruitful discussions.
Click on a book image to order your copy.
Hardcover Fiction
The Secret Chord by Geraldine Brooks

PulitzerPrize winner, Geraldine Brooks, once again looks at history with insight and empathy. By giving us the perspective of Natan, King David's scribe, oracle and advisor, she imagines a biblical legend as a man we can begin to understand. Unlike the Bible, she also gives us the perspective of the women in his life -- many badly mistreated and used as pawns but actors in their ownright with their own reasons for following David and working to influence him. Brooks never loses sight of the questions that are as relevant today as they were in biblical times: how does power corrupt and why are those even of deep religious faith still likely to sin?
Fates and Furies by Lauren Groff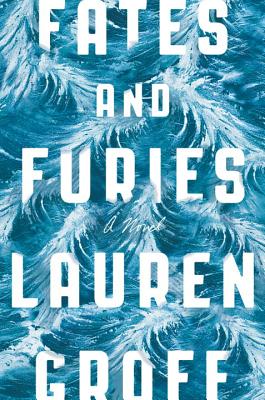 Short listed for the National Book Award and a NPR Morning Edition Book Club Selection.
If you doubt that Tragedy, with a capital "T" as handed down from the Greeks, through the medieval era and the Renaissance, has been stripped of its power by the mundanity of modern life, this novel will shatter that illusion. From the title, to the names of the characters, to the incorporation of plays into the fabric of the story, to the stagy asides by a narrative chorus, Lauren Groff transforms the story of a marriage, that most commonplace fodder for novels, often relegated into the ghetto of literary life, into something monumental and hefty.
Dietland by Sarai Walker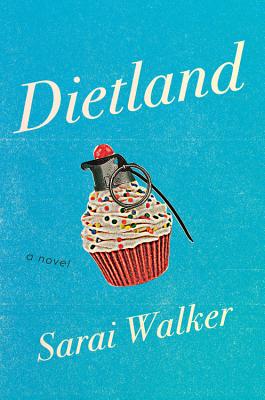 Plum Kettle is fat. Hiding behind her computer, Plum is biding her time until her weight-loss surgery -- only as a thin person can her life finally begin.
Then, when a mysterious woman starts following her, Plum is brought into an underground community of women who live life on their own terms. There Plum agrees to a series of challenges that force her to deal with her past, her doubts, and the real costs of becoming "beautiful." At the same time, a dangerous guerrilla group called "Jennifer" begins to terrorize a world that mistreats women.
An alchemical blend of entertaining and empowering, Dietland is a powerful debut that will spark impassioned conversations.
The Turner House by Angela Flournoy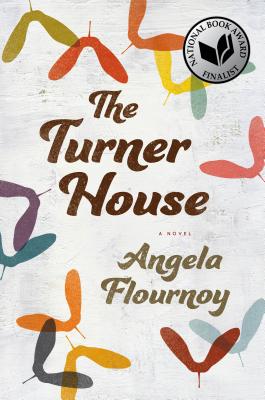 Shortlisted for the National Book Award and The Center for Fiction's First Novel Prize.
The Turners have lived on Detroit's Yarrow Street for over fifty years – through raising thirteen children, the arrival of grandchildren, and the loss of a father. The house still stands despite abandoned lots, an embattled city, and the inevitable shift outward to the suburbs. But now, as ailing matriarch Viola finds herself forced to leave her home and move in with her eldest son, the family discovers that the house is worth just a tenth of its mortgage. The Turner children are called home to decide its fate and to reckon with how each of their pasts haunts—and shapes—their family's future.
The Turners are a colorful, complicated brood full of love and pride, sacrifice and unlikely inheritances. It's a striking examination of the price we pay for our dreams and futures, and the ways in which our families bring us home.
The Tsar of Love and Techno by Anthony Marra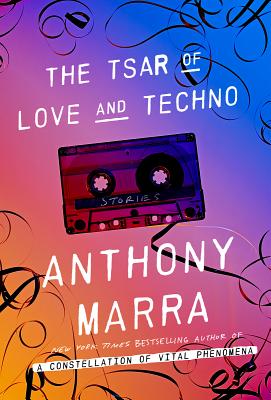 "The future is the lie with which we justify the brutality of the present."
These are stories, but they are so intricately linked it's impossible not to think of Marra's follow-up to A Constellation of Vital Phenomena, as a novel. Characters, images, places tie one story to the next. Most of all, from a censor in Stalin's Soviet Union who is forced to erase the image of his own brother, to Russian soldiers embroiled in the war against Chechnya, these Russians know that power is capricious, so best to be prepared for losing it.
Marra's stories are imbued with the knowledge that people and politics cannot be separated. Political masters, Russian mafia thugs, and bureaucratic thuggish bosses — they're all the same. ("Before '91 only party members lived there and after '91 only criminals. No one moved in or out.") Rich and moving, discussion opportunities abound that range from politics, to familial betrayals to how Marra works his magic.
Paperback Fiction
Brooklyn by Colm Toibin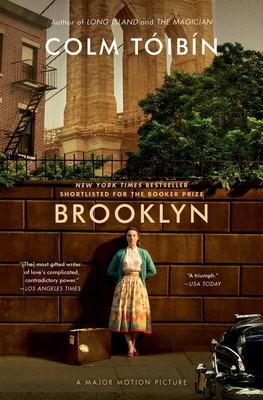 Eilis, the central character of Colm Toibin's affecting novel, is sent from Ireland to New York City in the 1950s. Though she is not there through her own choice, she discovers a world vastly different from her life back home and grows to meet the demands of her new environment. When Eilis is called back to Ireland Toibin explores the imperfections of both of Eilis' worlds and the choices that need to be made when looking for a place to call home. With the highly acclaimed film starring Saoirse Ronan about to be released, now is the perfect time to read this moving and sensitive book and combine a book group discussion with a viewing of the movie.
Her by Harriet Lane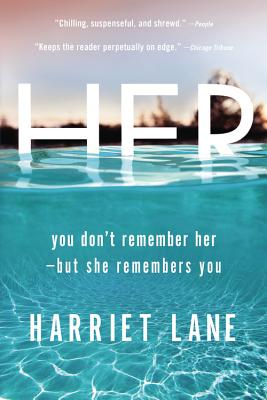 As soon as Nina spies Emma, you know something happened between these two very different women sometime in the distant past, but what was it? Nina knows, but isn't telling, while Emma doesn't even recognize Nina. In alternating, overlapping chapters that relate different events from each woman's perspective, you watch as the two begin a tenuous and unexpected relationship though it is absolutely clear that while Emma sees Nina as a friend, Nina is looking for revenge. For what? Harriet Lane builds tension by taking her time in revealing what is behind Nina's vendetta. Once the reader knows all, the stakes are even higher as you hope Emma will put the pieces together in time.
'Her' is a fabulously written work of psychological suspense that relies on restraint rather than excess to build fear and makes you question how well you know anybody. A fun read that also touches on themes that are rich topics for conversation – motherhood and work, class, relationships and parenting.
2 A.M. at the Cat's Pajamas by Marie-Helene Bertino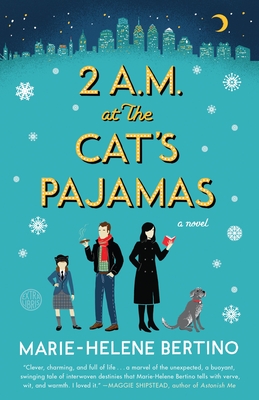 A jazz-infused story that is a wonderful evocation of Philadelphia and the communities it fosters, as well as being one of the best holiday season books I've ever read. Follow Madeline Altimari, a nine-year old aspiring jazz singer, as she endures on her quest to sing at The Cat's Pajamas on Christmas Eve Eve. Sharp, musical, humorous and magical are all apt adjectives to describe this book's appeal. A great holiday season read and it is the December selection for the Main Point Books Fiction Book Group.
Cutting Teeth by Julia Fierro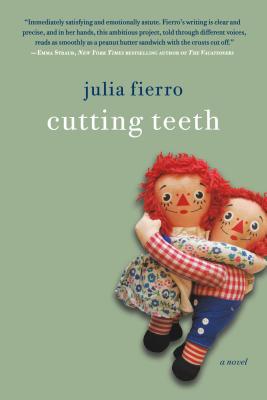 Julia Fierro's fierce and funny novel, Cutting Teeth, exposes the delicate lattice of assumptions and negotiated allowances that bind together a seemingly idyllic Brooklyn based group of parents and children. On the surface the families are poster children for the new hipster/yuppie urban cultural juggernaut that Brooklyn has become.
As the book opens, it's Labor Day weekend and one of its members, Nicole, is preparing to host the group at her parents' ramshackle house on Long Island. That's if Nicole's extreme anxiety, only partially controlled by a daily dose of marijuana, doesn't lead her to cancel the whole thing.
The recipe is classic: take a group of loosely tied people with hidden agendas, insecurities, secrets and longings, place them in an enclosed hotbed environment, shake and wait for the explosion. As breezy as the book can be to read, it does tackle serious subjects: parenting and career choices, how children and caring for them impact relationships, and what does it mean to be successful.
Hardcover Non-Fiction
Friend and Foe by Maurice Schweitzer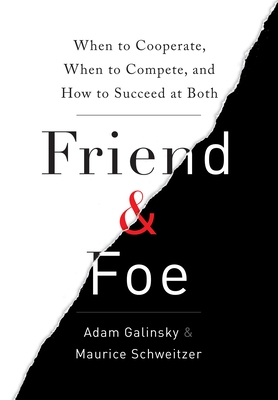 Business book? Negotiation book? Self-Help book? Wharton Professor Schweitzer encompasses aspects of all of these genres in this thought provoking and readable book. Friend & Foe addresses when we should compete and when we should cooperate and answers some very interesting questions along the way. For instance, why do girls score worse at math? Hint: they don't if they live in a country where women wield power equally. Why do men gain weight when their wives are pregnant? Hint: it has to do with how we measure ourselves against others. The problems and case studies here are sure to provoke interesting discussions.
Between the World and Me by Ta-Nehisi Coates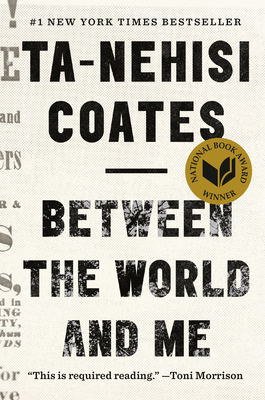 In a profound work that pivots from the biggest questions about American history and ideals to the most intimate concerns of a father for his son, Ta-Nehisi Coates offers a powerful new framework for understanding our nation's history and current crisis. Americans have built an empire on the idea of "race," a falsehood that damages us all but falls most heavily on the bodies of black women and men—bodies exploited through slavery and segregation, and, today, threatened, locked up, and murdered out of all proportion. What is it like to inhabit a black body and find a way to live within it? And how can we all honestly reckon with this fraught history and free ourselves from its burden?
The M Train by Patti Smith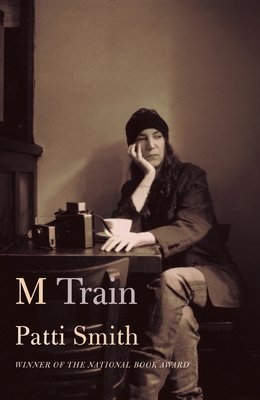 Patti Smith's follow up to her National Book Award winner, Just Kids, is as lyrical as her songs, conjuring beautiful imagery at every stop. The book is more of a peripatetic journey, a series of essays, than a chronological memoir. Still, familiar themes recur often - love, loss, art, NYC and coffee. As you read "M Train" you find yourself wondering if Patti Smith's life is very different than ours or, perhaps, it is more that her attention to details, and her perspective so informed by poetry and visual art, enables her to experience the world in ways that are both more surrealistic and more true.