Learning on the Fly and Laughing Till I Cry: A Journal of Mothering My Daughter From Ages One to Seven (Paperback)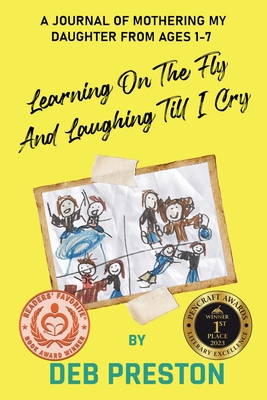 $18.99

Usually Ships in 1-5 Days
Description
---
Learning on the Fly and Laughing Till I Cry follows reserved and practical Deb Preston's journey in parenting her creative and wildly-entertaining daughter from ages one to seven. Through deeply relatable, diary-like snapshots of parenting young children, the author artfully documents her transformation from unrealistic perfectionist to hopeless hot mess to even-keeled mother.
At its core are Preston's most popular and heartfelt essays, loved and shared by thousands on her website and social media pages. Scattered between essays are shorter entries that don't necessarily hold a heartwarming truth but provide humor to which any parent can relate; these include ironic observations on motherhood, hysterical conversations with her child, complete failures ("No, the dog didn't eat Jesus Please just put Jesus back in your heart "), and more.
This book's journal-style read both reflects and respects mothers' time and rhythm of life. And with every entry carefully crafted to inspire readers in motherhood, faith, and levity, mothers will find it impossible to pick just one favorite story. With its thoughtful introspection combined with gut-busting laughter, Learning on the Fly and Laughing Till I Cry is certain to remain one of the best books for moms for years to come.