How to keep that OTHER lady from showing up!: 10 Practical Parenting Tips for Mommas of Young Children (Paperback)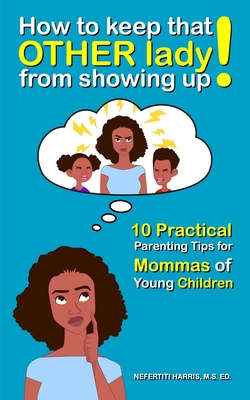 $7.99

Usually Ships in 1-5 Days
Description
---
Are you a mom who sometimes feels overwhelmed by motherhood?
Have you ever reacted to a situation with your emotions and later regretted it? Well, momma, you are not alone
How to keep that OTHER lady from showing up is the book for YOU
In this short guide, the author shares ten practical tips to help you have a more peaceful journey as a momma and better enjoy your time with your kids.
This book will help you to:
- create an environment with your child that is filled with love
- foster a two-way street of respect
- encourage your child to feel like a valued member of the family
- be more mindful of your emotional reactions (that OTHER lady) as a mom
"What I hope you will gather from these tips is that if you are a bit more proactive instead of reactive, your days with your little ones can be more enjoyable and less stressful."- Nefertiti Harris, Author.
Go ahead and buy this must-read now, so you can start enjoying more bliss with the time spent with your kids.