Raising Kings (Paperback)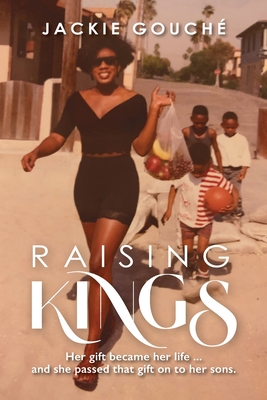 $21.95

Usually Ships in 1-5 Days
Description
---
CAN PARENTS CREATE AND FOSTER PASSIONIN THEIR CHILDREN?
Ask Jackie Gouch , the author of RAISING KINGS, who inherited the gift of music from her grandmother and mother, and she has passed the gift down to the fourth generation, her sons. Jackie and her husband, Ronald, overcame seemingly insurmountable challenges, including addiction, incarceration, and seven years as a single mom, while raising her kings. The gift of music became her strength, and she used that strength to nurture and develop that same gift in her three kings.
These three young, Grammy-nominated artists are taking the music industry by storm. Readers will discover that RAISING KINGS is not a how-to book on parenting but simply the story of Jackie Gouch 's experience in Raising Kings.
DAVION FARRIS - R&B Artist, Producer, Songwriter & Engineer
D SMOKE (Daniel Anthony Farris) - Musician, Rapper, Producer & Songwriter; 2019 Winner of the Rhythm & Flow, A Netflix Rap Competition
SiR DARRYL FARRIS - R&B Artist, Producer, Songwriter & Engineer