The Color Storm Lib/E: A Novel of Renaissance Venice (Compact Disc)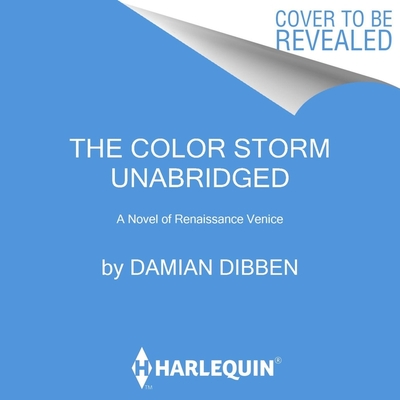 $76.99
Title is Backordered
Description
---
Enter the world of Renaissance Venice, where the competition for fame and fortune can mean life or death, in this immersive novel of art and the Inquisition, for readers of Sarah Perry and Jessie Burton.
Giorgio Giorgione Barbarelli's career hangs in the balance. A student of Bellini and a mentor-turned-rival of Titian, he's seen his reputation fall out of favor and his debts pile up. When he hears a rumor of a mysterious, other-worldly new pigment, brought to Venice by the richest man in Europe, he sets out acquire the rare color and secure his name in history.
Winning a commission to paint a portrait of the rich man's wife, Giorgione thinks he has found a way into the merchant's favor. Instead the woman draws him into her confidence, revealing the true reason her husband's come to Venice. Giorgione finds himself caught up in a conspiracy that stretches across Europe and a marriage coming apart inside one of the floating city's most illustrious palazzos.
Atmospheric and suspenseful, and filled with the famous artists of the era, The Colourist captures the fascinating world of Venice at the height of its power and a moment of artistic invention that echoes through the centuries.