¿Quién fue Leonardo da Vinci? / Who Was Leonardo da Vinci? (Biografia E Historia Series) (Hardcover)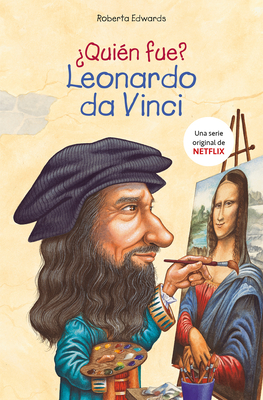 $12.95
Title is Backordered
Description
---
Una fantástica serie de biografías ilustradas para conocer a los personajes más destacados de la historia de una forma didáctica y divertida.
Leonardo Da Vinci fue uno de los pintores más importantes de la historia, además de un talentoso músico, y un estupendo científico e inventor. Construyó máquinas voladoras, submarinos, ¡e incluso helicópteros!
Sin embargo, le costaba mucho terminar las cosas que empezaba. Por eso, hoy en día solamente lo conocemos por sus obras más famosas, pero hay mucho más...
Descúbrelo todo en este libro.
ENGLISH DESCRIPTION
Leonardo da Vinci was a gifted painter, talented musician, and dedicated scientist and inventor, designing flying machines, submarines, and even helicopters.  Yet he had a hard time finishing things, a problem anyone can relate to.  Only thirteen paintings are known to be his; as for the illustrated encyclopedia he intended to create, all that he left were thousands of disorganized notebook pages.  Here is an accessible portrait of a fascinating man who lived at a fascinating time—Italy during the Renaissance.
About the Author
---
Roberta Edwards es autora de varios libros para jóvenes, incluyendo un gran número de títulos de la serie "Who was"