Egipto: Leer con Susaeta - Nivel 2 (Hardcover)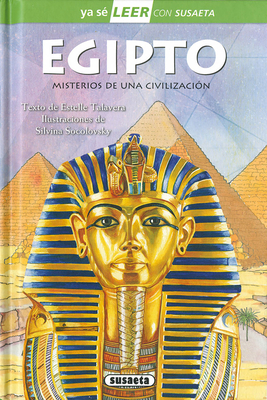 $9.95
Title is Backordered
Description
---
La civilización egipcia resulta fascinante: su extraña e hipnotizadora cultura, sus momias, ceremonias y dioses mitad hombre mitad animal, las impresionantes pirámides, los grandiosos faraones, el majestuoso río Nilo... Abre las páginas de este libro y podrás descubrir muchos de los misterios del Antiguo Egipto.

Egyptian civilization is endlessly fascinating. Its culture has captivated the world with mummies, ceremonies, deities, demigods, and colossal pyramids alongside the Nile River. Open the pages to this book and discover much more about the wonders and mysteries of Ancient Egypt.
About the Author
---
Susaeta Publishing, Inc., is a publisher of Spanish-language books based in Madrid, Spain.