Toddler Discipline: Essential Reading for Any Parent Seeking to Raise Happy Kids. How to Raise a Happy, Healthy Child with Nonviolent Prob (Paperback)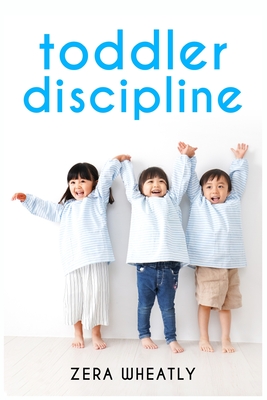 $25.97

Usually Ships in 1-5 Days
Description
---
Continue reading if you wish to avoid disagreements and tantrums and raise a happy, stress-free kid...
Let's face it: parenting is challenging.
Especially when your precious baby grows up and becomes unruly, unpredictable, and overly emotional.
Tantrums, anger, and behavioral issues might be frightening, but don't freak out Maintain an optimistic attitude.
This guide discusses the most effective tactics and answers for dealing with behavioral issues, avoiding tantrums, and regaining your child's trust and affection.
With the assistance of psychology and the best instrument in the world - your heart - you will learn how to comprehend, listen to, and discipline your kid.
This book is the key to satisfying relationships, communication, and assisting your child's healthy development.
Put these tactics into action and enjoy this time in your child's life without stress, tears, or tantrums.
What you'll discover:
How to Raise a Child Without Stress or Harm
How to Easily Resolve Conflicts and Avoid Tantrums
Simple Techniques for Handling Toddler Behavior
How to Handle the Terrible Twos Period
The Secrets of Taking Children to the Store
Mistakes in Discipline and How to Avoid Them
Modern Positive and Peaceful Parenting
Effective Alternatives to Punishment
And Much More ....
If you want to learn more about current disciplinary tactics and how to make the toddler years more positive...
Then scroll ahead and click the "Buy now with 1-Click" button.