RO-SÉ: A Book as a Bridge (Paperback)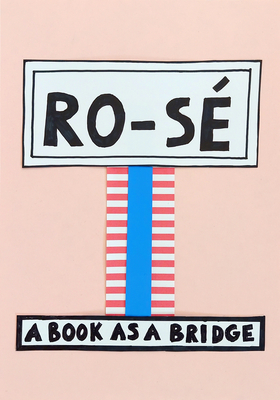 $39.00

Usually Ships in 1-5 Days
Description
---
A hybrid monograph/artist book of Nathalie Du Pasquier's work.

Published on the occasion of Nathalie Du Pasquier's solo show at MACRO (Museum of Contemporary Art of Rome), which will travel to the MRAC (Musée Régional d'Art Contemporain Occitanie/Pyrénées-Méditerranée), this book navigates the space between an exhibition catalogue and the artist book with juxtapositions of photographs of Nathalie Du Pasquier's works, installation views of the show at MACRO, and extracts from texts by various writers and figures fundamental for her practice. These come together to create an extension of the exhibition itself, in a form that channels the spirit of the show: the pages become exhibition spaces embracing associations and combinations allowing for a deeper understanding and exploration of Du Pasquier's work, and her imagination at large.

RO-SÉ offers a glimpse into the possibilities offered by Du Pasquier's oeuvre, which can be approached, interpreted, and experienced from countless perspectives. It is the very vastness and variety of her work, and her inspirations, that make its exploration—and as a result, this publication—nonexhaustive. This publication is part of an ongoing study of her career and documents her exhibition at MACRO, "Campo di Marte," Du Pasquier's biggest show to date which brought together over one hundred paintings, sculptures, drawings, prints, and cabins, from the early 1980s to present day.
About the Author
---
Nathalie Du Pasquier is a French artist and designer who has lived in Milan since 1979. In 1981, Du Pasquier was one of the co-founders of the Memphis Group. Her numerous designs for decorated surfaces such as fabrics, carpets, furniture, and plastic laminates have played a key role in the creation of the unmistakable Memphis style. Despite her success as a designer, painting has been her main activity since 1987. Du Pasquier's ongoing research is articulated in paintings, sculptures, drawings, models, constructions, carpets, books, and ceramics, which constantly investigate the boundary between the representative and the unrepresentative, the tangible and the intangible, reality and imagination, and two/three-dimensional forms.

Luca Lo Pinto is Director of Museo MACRO in Rome, Italy.