Ifriqiya: Treize siècles d'art et d'architecture en Tunisie (Paperback)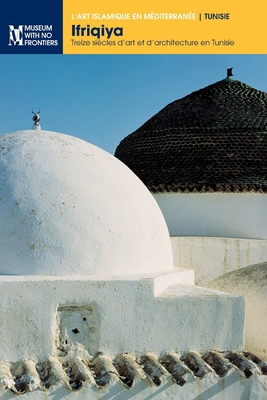 $31.90

Usually Ships in 1-5 Days
Description
---
Ifriqiya: Treize si cles d'art et d'architecture en Tunisie propose un voyage travers l'histoire de l'architecture islamique du Maghreb, la d couverte d'une civilisation mill naire qui a fait de chacun de ses espaces de vie une v ritable oeuvre d'art. Les grandes dynasties islamiques - Abbassides, Aghlabides, Fatimides, Zirides, Almohades, Hafsides, Ottomans - ainsi que les coles et mouvements religieux, ont laiss au cours des si cles l'empreinte de leur expression artistique. L'art islamique en Tunisie puise largement dans les traditions artistiques locales, les l ments d coratifs andalous et orientaux, les motifs traditionnels arabes, romains ou berb res et s'inspire de la vari t de ses paysages naturels.

Onze circuits vous invitent d couvrir 108 mus es, monuments et sites Tunis, Sidi Bou Sa d, Bizerte, Testour, Al-Kef, Kairouan, Mahdia, Sfax, Tozeur et Gab's (entre autres).
Cet ouvrage fait partie de la collection "L'Art islamique en M diterran e". Chaque titre de cette collection comporte une introduction g n rale identique pour tous les titres, suivie d'une introduction sp cifique au titre en question.
Pour la version eBook / Kindle : le lien "Look Inside" donne acc's la table des mati res de ce titre et une partie de son introduction sp cifique.
Pour la version livre de poche : le lien "Look Inside" donne acc's l'introduction g n rale.
noter le livre lectronique inclut un index des noms des lieux.
Recherchez d'autres titres de cette's rie disponibles en fran ais ou anglais avec 'L'art islamique en M diterran e + MWNF' (neuf titres) ou 'Islamic art in the Mediterranean + MWNF' (dix titres).
Recherchez tous les titres de Museum With No Frontiers dans toutes les langues avec 'Museum With No Frontiers + MWNF'.