How to Learn and Practice Science (Paperback)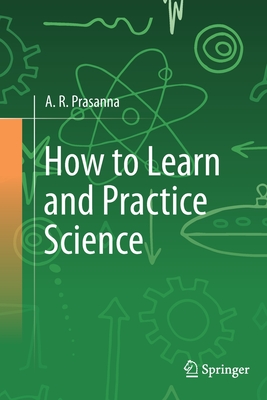 $34.99

Usually Ships in 1-5 Days
Description
---
This book is a small but practical summary of how one can and should learn science. The author argues that science cannot be taught but has to be learnt. Based on historical examples he shows that practicing science means putting one's intellect into the understanding of simple questions like what, why, how and when events around you happen. The reader understands that the search for the cause and effect relationship of so called normal happenings is a very provocative experience and learning science leads one to it. This is underpinned by looking at everyday experiences and how they can help any lay-person learn science.
The author also explains the methodology of science and discusses an integrated approach to science communication. Finally he elaborates on the influence and role of science in society. The book addresses interested general readers, teachers and science communicators.
About the Author
---
Prof. Dr. A.R. Prasanna, Honorary Professor, at the Physical Research Laboratory, was formerly Dean & Senior Professor at P R L. Ahmedabad (1975-2004), and was the Director of L J Institute of Computer Applications, Ahmedabad, during 2008-13. He obtained his Ph.D degree in Applied Mathematics (General Theory of Relativity) from the University of Pune in 1970 and then served as a visiting Scientist at the International Centre for Theoretical Physics, Trieste, Italy. He was awarded, the prestigious Alexander von Humboldt fellowship in 1973, to work at the University of Bonn in Germany. His main field of research is gravitational physics and theoretical astrophysics. He has over ninety five research publications in reputed (peer reviewed) international journals. He has published two books, "Space and Time to Spacetime", (Universities Press) 2008 and "Gravitation", commissioned by the CRC Press U.S.A., for Taylor & Francis, UK, in 2016. He has written and spoken extensively to students at various levels on topics of science with an aim to demystify physics and has produced (1980) a six part TV serial on cosmology for distance education of UGC, apart from giving several radio presentations. He has received the Vaidya-Raichudhury lecture award from IAGRG, 2016 and the "Distnguished Service for Science and Society medal" from Gujarat Science Academy for the year 2019.