An Illustrated History of Equestrian Sports: Dressage, Jumping, Eventing (Hardcover)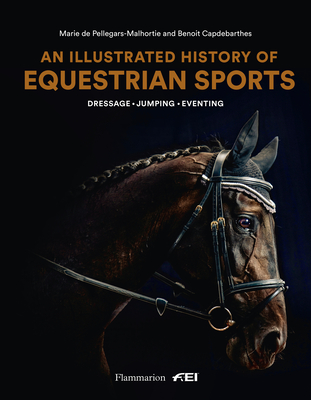 $19.98

Usually Ships in 1-5 Days
Description
---
This is the first volume to trace the history of equestrian sports, including individual and team results across the sport's three official Olympic disciplines: dressage, eventing, and jumping.

This important reference documents the history of competitive horse-riding from 1912--when the sport first appeared at the modern Olympic Games in Stockholm--to the present. It brings together for equestrian enthusiasts a complete document of all the results of competitions to have taken place since 1912, including the Olympics, the European Championships, and the FEI World Equestrian Games. The volume is organized by decade, with both individual and team achievements listed, across the sport's three official disciplines: show-jumping, dressage, and eventing. Featuring groundbreaking riders such as Bill Steinkraus, Charlotte Dujardin, and Kevin Staut and exciting events in the history of the sport, this volume recounts the history of equestrian excellence through fascinating stories and record-breaking events.

This entirely original book is the first of its kind, and is replete with previously unpublished information about the sport, riveting stories, archival photographs and text, key facts and figures, and memorable anecdotes. Portraits of riders--both male and female--and some of the sport's most remarkable horses complete the volume, which acts as a key and original point of reference and an essential addition to the collection of any equestrian lover.
About the Author
---
Marie de Pellegars-Malhortie is a horse-rider and journalist, and has worked in the field of equestrian reporting, most notably for Grand Prix Magazine.

Benoît Capdebarthes is a rider and riding instructor, and is passionate about the history of equestrian sports.

This volume will be published in partnership with the International Equestrian Federation.