A Doubter's Guide to Jesus: An Introduction to the Man from Nazareth for Believers and Skeptics (MP3 CD)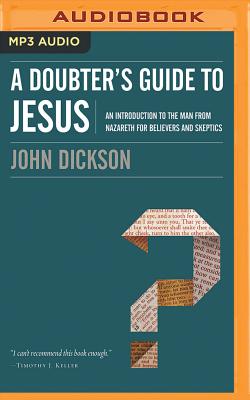 $16.99
Title is Backordered
Description
---
A Doubter's Guide to Jesus is an introduction to the major portraits of Jesus found in the earliest historical sources. Portraits because our best information points not to a tidy, monolithic Jesus, but to a complex, multi-layered and, at times, contradictory figure. While some might be troubled by this, fearing that plurality equals incomprehensibility or unreliability, others take it as an invitation to do some rearranging for themselves, trying to make Jesus neater, more systematic and digestible.
After two millennia of spiritual devotion and more than two centuries of modern critical research, we still cannot fit Jesus into a box. He is destined to stretch our imaginations, confront our beliefs, and challenge our lifestyles for many years to come.
In A Doubter's Guide to Jesus readers will find themselves both disturbed and intrigued by the images of Jesus found in the first sources.