The Tale of the Princess Kaguya Picture Book (Hardcover)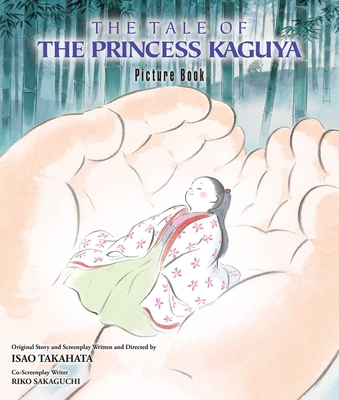 $19.99

Usually Ships in 1-5 Days
Description
---
Based on the masterpiece film from Studio Ghibli cofounder Isao Takahata.

Why did she choose to come to earth?

Why did she long for this world?

An old bamboo cutter and his wife find a tiny girl inside a bamboo shoot and raise her. The mysterious little princess grows rapidly into a young lady, enthralling all who encounter her—but ultimately, she must face her fate and be punished for her crime.
About the Author
---
Isao Takahata (October 29, 1935–April 5, 2018) was a film director, producer, and screenwriter who in 1985 founded Studio Ghibli with his longtime collaborative partner Hayao Miyazaki. Takahata directed the internationally acclaimed film Grave of the Fireflies (1988). His other directorial work includes Only Yesterday (1991), Pom Poko (1994), and My Neighbors the Yamadas (1999). He was also the producer for Hayao Miyazaki films such as Nausicaä of the Valley of the Wind (1984) and Castle in the Sky (1986). He completed his last film, The Tale of the Princess Kaguya, in 2013 after eight years of production. The film was nominated for Best Animated Feature at the 87th Academy Awards®.