Hell's Paradise: Jigokuraku, Vol. 9 (Paperback)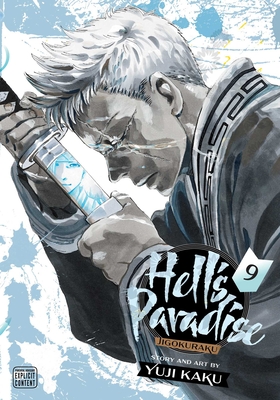 $12.99

Usually Ships in 1-5 Days
Description
---
Even an invincible ninja may not be able to survive Hell's Paradise!

Gabimaru is a ninja on death row with one chance to see his wife again—by finding the elixir of immortality on a supernatural island and delivering it to the shogun. Standing in his way are his fellow convicts and the fearsome beasts that roam the island, devouring or killing anyone they encounter.

The battle against Lord Tensen has forced everyone to push their bodies to the limit, accessing new abilities and taking desperate measures to secure their escape. But against such formidable foes, sometimes your best…is simply not enough. The bandit Aza Chobe and Gabimaru the Hollow have the highest chances of beating the enemy, but they may pay a dear price for their victory!
About the Author
---
Yuji Kaku debuted as a mangaka in 2009 with the one-shot "Omoide Zeikan" (Memory Customs), which won honorable mention in the 14th Jump SQ Comic Grand Prix. He went on to write several other one-shots before beginning his first series, Fantasma, which ran in Jump SQ from 2013 to 2014. Hell's Paradise: Jigokuraku is his second series.