Conscious Bravery: Caring For Someone with Addiction (Paperback)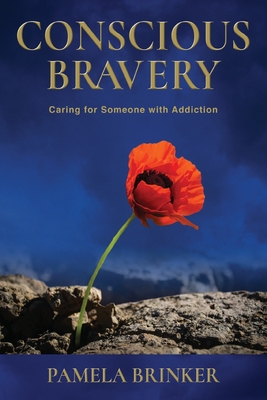 $17.95

Usually Ships in 1-5 Days
Description
---
"Conscious Bravery is woven magic. Groundbreaking. Like a warm hug from a trusted friend, Pamela's words wrap around the reader and whisper, 'You can do this.'" Michelle Waters, author of Dancing with the Diagnosis: Steps for Taking the Lead When Facing Cancer
Finally, here is the lifeline so desperately needed. Navigating the wilderness of addiction and mental health alongside a struggling child, spouse, parent, or friend can feel like it's literally pulling the life from you.
What if you felt courage deep enough to face any situation? How would your life change if you learned to overcome fear and regret, to face the present moment and find hope? From shocking crises to harrowing devastations, Conscious Bravery is that guide to learning lifesaving skills and crucial pillars for growth. Pamela blends compassion with guidance, inspiring readers into action. She offers personal and gripping stories, sharing concepts and techniques that work for cultivating tenacious love, resilience, and strength.
Rediscover peace and find freedom. Move confidently on your path forward into the unknown. This informative, life-altering book is in a class by itself.