Faith Unraveled (Paperback)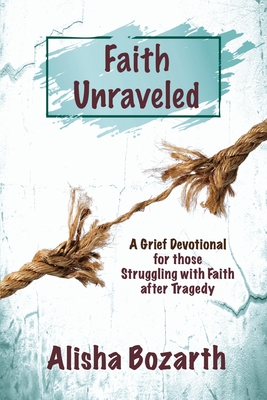 $13.99

Usually Ships in 1-5 Days
Description
---
Grief can be a cruel tyrant.
When "comforting" Scriptures don't feel very ... comforting. When faith-filled verses don't infuse you with faith. When faith unravels during grief and tragedy, allowing doubts, disillusionment, and shame to seep in, smothering it even more. The very thing that should be carrying the griever through the storm is the very thing from which they have emotionally detached.
Christian grievers are often offered soothing and victorious Scriptures as a means of encouragement. The problem is, when they feel disconnected, apathetic or angry towards God, those Scriptures can chafe their already wounded heart.
But the Bible has an amazing ability to meet us right where we are - even if where we are is in a deep chasm of confusion, bitterness and apathy.
Sometimes only Scriptures drenched in desperation can reach the wounded heart.
What if the griever could look at some not-so-common, not so "faith-filled" verses of the Bible - verses that reflect the darkness, the festering ooze, the raw honesty of despair? Those Scriptures can meet them right in that dark abyss and show them that their disconnect isn't all that abnormal. That their fractured faith isn't all that hopeless. That the apathy and anger isn't beyond God's reach.
After feeling validated ... understood ... and seen, the truths and comfort of Scripture can penetrate past defensive walls that are often erected in grief and tragedy.
Faith Unraveled is a devotional which delves into the real, the raw, the broken, and captures God's compassion and faithfulness in its midst.