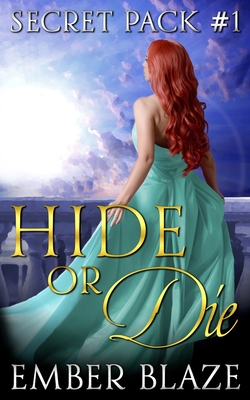 $17.99

Usually Ships in 1-5 Days
Description
---
I'm trapped in a cell with an alpha, and my heat is coming on.
In a world where omegas have no rights, I've managed to carve out a respectable life in the glittering world of beta politics despite the odds. I thought maybe I could do some good here-make things better for our people. But now, after years of hiding my omega status with a toxic cocktail of black market heat blockers and pheromone suppressors, my time is finally up.
When a fellow omega-in-hiding and I are kidnapped by terrorists a week before my heat is due, our only hope lies with the misfit pack of subjugated alphas assigned as our security detail. Jax, Alex, and Flynn are as much slaves to the beta ruling class as we are-but they value omegas the way we're meant to be valued. They'll do whatever it takes to rescue us-though it still may be too late to protect my deadly secret.
If I give into the temptation they represent, my fragile house of cards will come tumbling down. And if I fall that far, will they be able to catch me?
Either way, my life as I knew it is over.
* * *
Secret Pack is a polyamorous non-shifter omegaverse trilogy. It features a female and a male omega as the main characters, along with three growly alpha protectors. One of those alphas is female. M/M is hinted at in the first book, and starts in earnest in the second book. There is F/F in the final book.
The series contains NO non-con or dub-con. HEA guaranteed in the final book. What happens between now and then... not guaranteed.