The Gun Digest Book of Combat Handgunnery, 7th Edition (Paperback)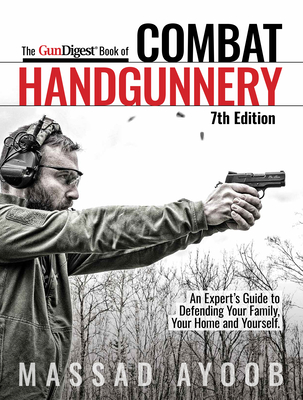 $29.99

Usually Ships in 1-5 Days
Description
---
This book can save your life
In this revised and expanded update to one of Massad Ayoob's most popular books, Combat Handgunnery helps you understand the many aspects of using a handgun to defend yourself and your loved ones in life-threatening situations.
The author uses lessons learned in his life-long study of self-defense to break down topics such as choosing a handgun, picking the right holster, training techniques to improve shooting skills, understanding ammunition selection, CQB (close-quarters battle) fighting techniques, and hardware and accessories to help you become a more proficient handgunner.
Ayoob's rundown and assessment of the staggering number of today's firearm and gear choices is invaluable in helping readers make purchase decisions that best fit their lifestyle.
The best defense is being prepared. Learn from Massad Ayoob, one of the most respected firearms trainers in the world.
About the Author
---
Massad Ayoob owns and operates Massad Ayoob Group (massadayoobgroup.com), teaching thousands of students annually about practical shooting tactics and the many aspects of self-defense law. He has published thousands of articles in gun magazines, martial arts publications, and law enforcement journals, and authored more than a dozen books on firearms, self-defense, and related topics, including best sellers such as Deadly Force and Combat Shooting with Massad Ayoob.