Blood on the Tracks 3 (Paperback)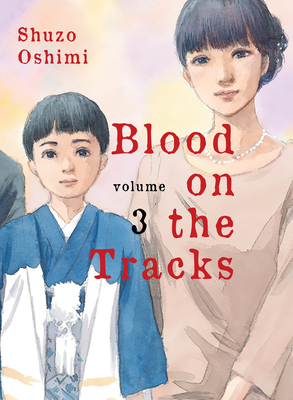 $12.95

Usually Ships in 1-5 Days
Description
---
The last days of summer creep toward a violent climax...

Seiichi's family begins to fall apart in the wake of his cousin's "accident," but nothing compares to the mental and emotional torture he undergoes as he tries to maintain some sense of self in the face of his mother's manipulations. Torn by his love for her, Seiichi is pushed to the breaking point and finds himself unable to speak, both literally and figuratively.

The tension continues to build in Shuzo Oshimi's masterwork of understated psychological horror, as Seiichi falls further and further into the abyss of his mother's unraveling psyche.
About the Author
---
Only in his late-thirties, Shuzo Oshimi is already considered a seasoned veteran of the Japanese comics community. Winner of the most important comics awards for newcomers, the Tetsuya Chiba Award in 2001, Oshimi has been penning quirky slice-of-life dramas now for over a decade for major manga publishers including Kodansha. After drawing nine series, Oshimi's star began to rise in 2008 with the release of his first hit, Drifting Net Cafe. This horror-themed homage to the legendary Kazu Umezzo work, Drifting Classroom, was adapted into a live-action series, and propelled Oshimi onto an international stage. He would soon reach new heights in 2009 with The Flowers of Evil.
As to date he has over 13 works which include serializations and art contributions.