Blood on the Tracks 2 (Paperback)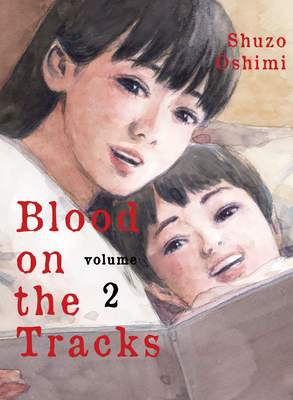 $12.95

Usually Ships in 1-5 Days
Description
---
From the creator who brought you notable works such as The Flowers of Evil, Happiness, and Inside Mari, comes a new  suspense drama centering on the theme of a toxic parent.
Dive into this latest thriller by master storyteller, Shuzo Oshimi.

His mother has done the unthinkable...and now Seiichi must decide if he will be complicit. But before he can even catch his breath, what remains of his sense of self is smashed to pieces by her next shocking act...

Shuzo Oshimi (The Flowers of Evil) invites us to watch as a once-happy household quietly transforms into an inescapable living hell.
About the Author
---
Only in his late-thirties, Shuzo Oshimi is already considered a seasoned veteran of the Japanese comics community. Winner of the most important comics awards for newcomers, the Tetsuya Chiba Award in 2001, Oshimi has been penning quirky slice-of-life dramas now for over a decade for major manga publishers including Kodansha. After drawing nine series, Oshimi's star began to rise in 2008 with the release of his first hit, Drifting Net Cafe. This horror-themed homage to the legendary Kazu Umezzo work, Drifting Classroom, was adapted into a live-action series, and propelled Oshimi onto an international stage. He would soon reach new heights in 2009 with The Flowers of Evil.
As to date he has over 13 works which include serializations and art contributions.
Praise For…
---
The cinematic, almost overwhelming power with which Oshimi depicts the warped relationship  between the protagonist and his mother, and the staggering turn the story takes [at the end of volume 1], have set Blood on the Tracks well on its way to becoming Oshimi's masterwork."
-Kono manga ga sugoi!