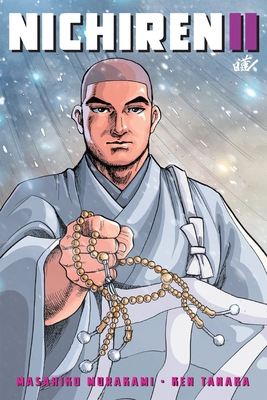 $12.95

Usually Ships in 1-5 Days
Description
---
In 13th-century Japan, disease, famine, violence, and natural disasters plague society. Samurai lords, blinded by power, shirk any responsibility to protect the citizenry. Religious leaders care more about currying favor with the powerful than helping common people find hope and a positive way to deal with their suffering. But one unknown Buddhist monk dares to speak the truth to power, insisting that all human life is precious and that the government needs to change its ways and become of service to the people. Feeling threatened by Nichiren's growing popularity, the authorities try to execute him, fail, and banish him to the desolated Sado Island, from where few exiles ever return alive.
Volume 2 picks up during the exile, where, undaunted, Nichiren wins friends and followers and eventually gains a rare pardon. He returns to the main island and continues his work, teaching and training the next generation of disciples.
This real-life adventure story will captivate readers as it illustrates the life of one courageous human being who stopped at nothing to bring happiness to the people and peace to the land.

About the Author
---
Masahiko Murakami: Well known Japanese novelist and playwright. Ken Tanaka: Illustrator of several Japanese manga on Buddhist history.