Good Grief: Sixty Days with Sixty Poems (Paperback)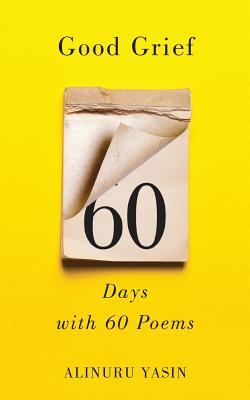 $12.95

Usually Ships in 1-5 Days
Description
---
In the days and months following his wife's death, Tanzania-born Alinuru Yasin turned to poetry--and tapped into a powerful experience shared by us all. Inspired by his desire to comfort those suffering from hardships both large and small, he explored the universality of his own emotions around mourning. The result of his work, Good Grief: Sixty Days with Sixty Poems, is part reflection on loss, part celebration of life.
Told through the voice of a Swahili storyteller, this debut collection teaches us to savor our relationships, our hobbies, and even our responsibilities as part of the human journey. Thoughtful and uplifting, it encourages us to live each day with purpose and to never take anything, or anyone, for granted.
To live means to grieve at some point, but Good Grief: Sixty Days with Sixty Poems extends a hand to help us move forward along this universal path, toward healing.