The New Art and Science of Teaching Science: (Your Guide to Creating Learning Opportunities for Student Engagement and Enrichment) (Paperback)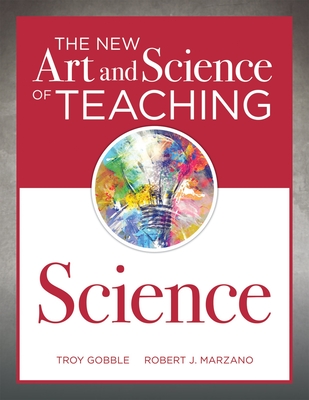 $40.95

Usually Ships in 1-5 Days
Description
---
Strengthen science education practice based on Robert J. Marzano's instructional framework, the New Art and Science of Teaching. Readers will learn 10 design areas within the categories of feedback, content, and context; examine proven instructional elements embedded in the framework; and gain strategies for improving teacher effectiveness and collaboration in the science classroom. Driven by data, this book positions teachers to nurture student success.
Teacher leaders can unite their teams to:
Understand the New Art and Science of Teaching model as it applies to science instruction
Learn to engage and motivate students through a wide variety of instructional strategies
Better utilize formal and informal assessments
Improve the organization and layout of the classroom to facilitate student growth
Understand how to implement the various guiding questions for curriculum design to best plan classroom strategies
Contents:
Introduction
Part I: Feedback
Chapter 1: Providing and Communicating Clear Learning Goals
Chapter 2: Using Assessments
Part II: Content
Chapter 3: Conducting Direct Instruction Lessons
Chapter 4: Conducting Practicing and Deepening Lessons
Chapter 5: Conducting Knowledge Application Lessons
Chapter 6: Using Strategies That Appear in All Types of Lessons
Part III: Context
Chapter 7: Using Engagement Strategies
Chapter 8: Implementing Rules and Procedures and Building Relationships
Chapter 9: Developing Expertise
Afterword
Appendix A: The New Art and Science of Teaching Framework Overview
Appendix B: List of Figures and Tables
References and Resources
Index.