Against Cosmic Odds: A Mike Stout Epic Adventure (Anomaly Journals #1) (Paperback)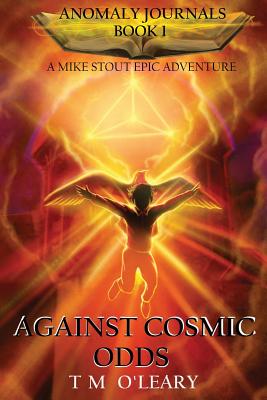 $13.99

Usually Ships in 1-5 Days
Description
---
Eleven years after the greatest explosion on Earth, a family is killed to please an assassin's master on a planet light years away. But Mike escapes this cruel fate, can he and his friends be taught alien ways in a strange school run by a rebel alien in time to save humanity?
Following a blast that killed his mother and brother, Mike wakes up as an orphan. Now having to fend for himself, he goes to work for his friend Charlie's dad.
When another alien, a rebel adopts him, he is introduced to alien technology and learns to symbiotize with birds and fly.
But, when Mike and Charlie rescue Hannah, a runaway, the three are suddenly alone with Hannah's friend Aurelia and on the run from a corrupt sheriff. Clinging to a sinking boat in an alligator filled river, with the body of Aurelia's dead uncle aboard, will they survive to save humanity?