Tindr: Book Five of The Circle of Ceridwen Saga (Hardcover)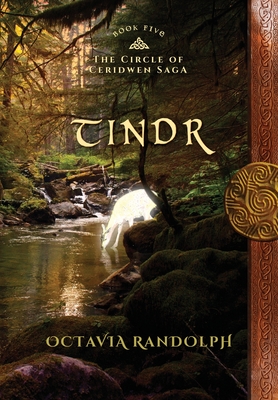 $38.68

Usually Ships in 1-5 Days
Other Books in Series
This is book number 5 in the Circle of Ceridwen Saga series.
Description
---
Tindr is handsome, kind, and the best hunter on 9th century Gotland. He possesses a deep empathy with animals, which powers his reverence towards the game he takes to survive. But he is also deaf, which closes him off from the society that surrounds him - and seemingly, from finding love.
Devoted parents and friends can't protect young Tindr from the bully who taunts him, from jealousy that turns murderous, or from the threat of surrender to the allure of the Lady of the Forest, who might destroy him.
Tindr's haven is the greenwood. It is home not only to the rabbits he snares, and the stags and boar he takes with bow and arrow, but to a rare creature of unusual beauty, a source of deepening fascination and wonder in Tindr's life.
His silent world alters dramatically at the arrival of two strangers on the island - the Welsh-Saxon Ceridwen, and the Danish warrior Sidroc. He finds a new and fulfilling life with them at Tyrsborg. But will he ever find a woman to love him?
Tindr tells the story of this strange and haunting young hunter, living amidst a landscape of wild, wind-swept island beauty.
Tindr's magic woods await you...