The Hall of Tyr: Book Four of The Circle of Ceridwen Saga (Hardcover)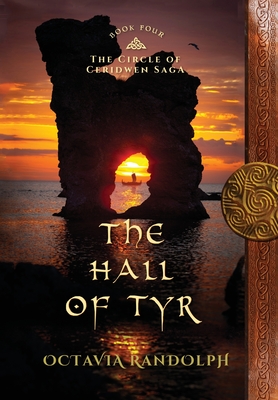 $39.21

Usually Ships in 1-5 Days
Other Books in Series
This is book number 4 in the Circle of Ceridwen Saga series.
Description
---
It is said that every man is haunted by one mistake...
The year is 881. Ten years have passed since fifteen year old Ceridwen set out from her Priory home to make her own life. She has known love and loss, triumph and heartbreak. Yet the Circle which has moved about her is largely intact, although the counterpoint has changed, bringing with it the hope of renewed love. Ceridwen and Sidroc build their new lives together on the Baltic island of Gotland, where they are free and unknown. The bond between them, always strong even when years and wars separated them, deepens quickly into the profound and exquisite love that Sidroc had always claimed was their shared Fate.
Their new island home is a place of peace and beauty. They make fast friends of the brew-house keeper Rannveig and her deaf son, Tindr, a young man who is both an expert hunter and deeply dedicated to the service of the Goddess Freyja.
They work and plan for next year's sailing season, when they hope to send a shipment of rich goods to trade. They feel protected and safe -- until the shattering arrival of the one person they fear most in the world...
Continue the Saga: The Hall of Tyr