Wireless-Wise Families: What Every Parent Needs to Know about Wireless Technologies (Paperback)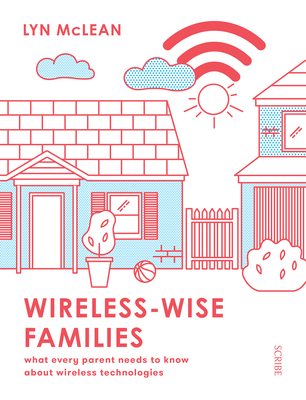 $14.95
Title is Backordered
Description
---
From a leading educator about technologies comes this investigation into the safety of wireless devices for children.
We love them, we depend on them, we fill our homes with them. We put them next to our sleeping babies and give them to our toddlers and children to play with. We use them for work, for entertainment, and for conducting our relationships. But how much do you know about mobile phones and other wireless devices and the radiation they emit?
Did you know, for example, that your use of wireless devices can affect your children, your unborn children, and even your chances of conceiving? That wireless radiation has been shown to affect performance, mental health, relationships, and sleep? Or that many world authorities recommend reducing exposure to this radiation?
"Smart" families are exposed to wireless radiation from "smart" devices. "Wise" families make informed decisions about using wireless technologies safely. This book, by consumer advocate and educator Lyn McLean, shows you in simple, practical terms what you need know to live wisely in our ever more connected world.
About the Author
---
Lyn McLean is Australia's foremost consumer advocate on the issue of electromagnetic radiation (EMR), generally referred to as EMFs in the U.S. An author and educator, she has been monitoring and writing on the subject for more than 15 years. Lyn is the publisher of the quarterly periodical EMR and Health and the author of The Force (Scribe, 2011), a guide to reducing exposure to EMR. She has served as a representative on various national committees related to this issue and is currently the director of EMR Australia, which provides services and assistance in connection with electropollution.