Relationships and Codependency: How to Deal with Jealousy and Insecurity and Form a Stronger Healthier Relationship (Paperback)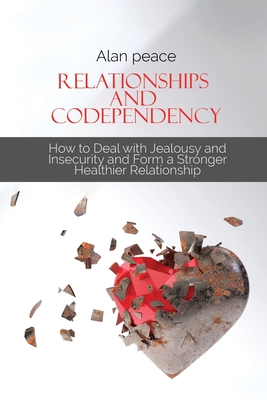 $23.95

Usually Ships in 1-5 Days
Description
---
Today 55% OFF for Bookstores NOW t 23.95 instead of 33.95
We all know that relationships face their difficulties from time to time.
Your customers will be searching for clear answers to common problems that can cause difficulties in a relationship. This book does just that - it is based on the latest research in the field of couple's therapy and explains how to deal with the jealousy and insecurity that can strike at the heart of even those deeply in love.
In RELATIONSHIPS AND CODEPENDENCY the reader will learn all about:
- Understanding Codependency
- The Power of Jealousy
- How to Create Healthy Dependence and Independence
And much more...
For your customers a deeper insight into stronger healthier relationships is only one short read away
Buy this powerful book NOW and give your customers the chance to transform the most important partnership of their life