Relationships and Attachment: Create Healthier and Happier Love Relationships with This Simple Guide (Hardcover)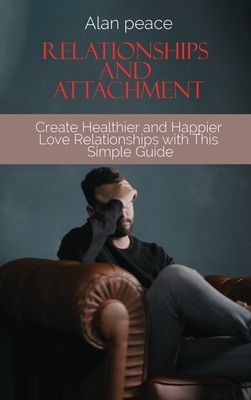 $33.95

Usually Ships in 1-5 Days
Description
---
Today 55% OFF for Bookstores NOW at 33.95 instead of 42.95.
So many people feel too dependent on their partner and relationships, whether they are happy in love or not...
They turn to books just like this one as the first step to free themself from their anxiety and move towards a more peaceful, more respectful, and happier relationship.
This book guides the reader to understand attachment theory, why we feel anxious and tied to our love partners, and equally worried about the relationship and separation.
In a simple a straightforward way, RELATIONSHIPS AND ATTACHMENT the reader will learn all about:
- Attachment Theory in psychology
- Anxiety about Separation
- Dealing with Anger and Conflict
- Fear about Abandonment
And much more...
Even though these might sound like tough topics, this guide makes them easy to understand, and empowers the reader to solve their problems to feel more secure in love.
Buy this book NOW and give your customers the gift of a resource that could transform their lives