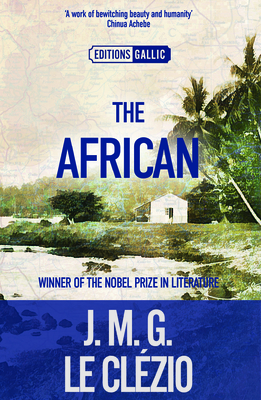 $15.95

Usually Ships in 1-5 Days
Description
---
From the WINNER OF THE NOBEL PRIZE IN LITERATURE
'A work of bewitching beauty and humanity'
Chinua Achebe
'From that moment on, there was to be a before and an after Africa for me.'
In 1948, a young J. M. G. Le Cl zio left behind a still-devastated Europe with his mother and brother to join his father, a military doctor in Nigeria, from whom he had been separated by the war.
In his characteristically intimate, poetic voice, the Nobel Prize-winning author relates both the child's dazzled discovery of freedom in the African savannah and the torment of recalling his fractured relationship with a rigid, authoritarian father.
Now available in English for the first time, The African is a poignant memoir of a lost childhood and a tribute to a father whom Le Cl zio never really knew. His legacy is the passionate anti-colonialism that the author has carried through his life.