Christmas Jokes Book for Kids: An Amazing and Fun Christmas Joke Book for Kids and Family (Paperback)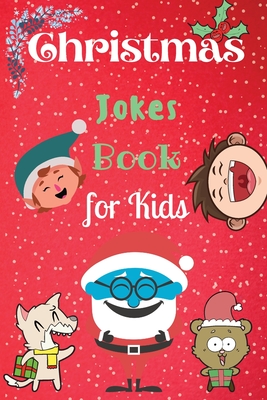 $14.29

Usually Ships in 1-5 Days
Description
---
It's always time for some Christmas fun Few things are as much fun as telling jokes. The jokes are full of fun and joy to make everyone laugh.
We know jokes are some of the best ways to pass time and entertain friends and family at a party.
When it comes to jokes, they have been around since the dawn of time and continuously bring joy to all different types of people around the world to this very day.
Unfortunately, finding interesting Christmas jokes can take a lot of time and effort to find when searching through blog post after blog post.
Luckily, The Christmas Jokes for Kids Book puts an end to this problem, putting all of the most hilarious Christmas jokes we could possibly find into one, convenient place
About this book:
- Pocket Size: 6x9 in
- The figures are specifically designed for kids
- Printed on high-quality paper
- Fun and simple design - 80 Pages
- Premium Soft Glossy Cover