The Art of Godzilla: King of the Monsters (Hardcover)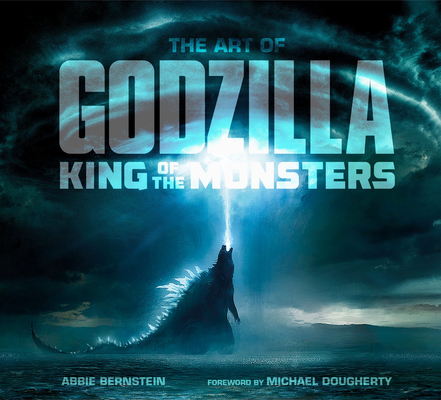 $39.95
Title is Backordered
Description
---
The official art and making of book for Godzilla: King of the Monsters.

Following the global success of Godzilla and Kong: Skull Island comes the next chapter in Warner Bros. Pictures' and Legendary Pictures' cinematic Monsterverse, an epic action adventure that pits Godzilla against some of the most popular monsters in pop culture history. The new story follows the heroic efforts of the crypto-zoological agency Monarch as its members face off against a battery of god-sized monsters, including the mighty Godzilla, who collides with Mothra, Rodan, and his ultimate nemesis, the three-headed King Ghidorah. When these ancient super-species--thought to be mere myths--rise again, they all vie for supremacy, leaving humanity's very existence hanging in the balance.

The Art of Godzilla: King of the Monsters is an in-depth behind the scenes look at the epic movie. Packed with concept art, on-set photography, and insight from key members of the production--including director Michael Dougherty--this beautiful book tells the story of how Godzilla, Mothra, Rodan, and King Ghidorah were brought to terrifying life.
About the Author
---
Abbie Bernstein is the author of The Art of Mad Max: Fury Road, Fantastic 4: The Making of the Movie, The Guild: The Official Companion, and The Cabin in the woods: Official Visual Companion. As well as also working on the Much Ado About Nothing: The Official Screenplay and Alien: The Archive books, Abbie writes regularly for magazines, including Assignment X, Fangoria, and Buzzy Mag.
Praise For…
---
"A hefty book that will keep kaiju fans staring for long hours into the night, The Art of Godzilla: King of the Monsters is a delight." - Adventures in Poor Taste

"particularly fun for anyone who is a fan of concept art and mega-monsters" - Borg.com 

"stunningly gorgeous" - Fangirl Nation

"a must have for anyone interested in making films or if you're a Godzilla fan - or both!" - Toho Kingdon

"a fantastic and informative book for those who enjoy and are interested in the process of making movies" - Cinema Sentries 

"extremely well done with stunning artwork and interesting looks at the decisions made and roads not taken" - Forces of Geek 

"A labor of love through and through... A great collector's item for any fan of the Godzilla franchise. It ties well into the film of which it was created and it gives lots of details." - Geekisphere