Ethiopia - Culture Smart!: The Essential Guide to Customs & Culture (Paperback)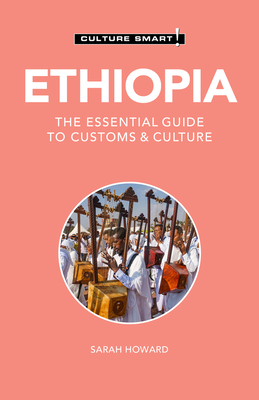 Other Books in Series
This is book number 126 in the Culture Smart! series.
Description
---
Don't just see the sights—get to know the people.

Set in Africa, but not wholly African; an isolated nation, yet receptive to the outside world; hierarchical and conservative, yet innovative and desirous of modernity; conformist as a people, and fiercely independent as individuals?the Ethiopian identity defies definition. Ethiopia exists simultaneously in different time periods. Its people, when they see something new that might work to their advantage, will embrace it and find ways to improve on it. Modern democracy, however, has understandably been slower to bloom given the strong historical antecedents of its monarchy.

Culture Smart! Ethiopia unpacks the values, attitudes, and traditions of this culturally rich nation. Etiquette in daily life, socializing, and communicating are all helpfully described, and advice is given to on how make the most of a visit. Above all, it provides the tools to do so in a considerate and sensitive manner.

Have a richer and more meaningful experience abroad through a better understanding of the local culture. Chapters on history, values, attitudes, and traditions will help you to better understand your hosts, while tips on etiquette and communicating will help you to navigate unfamiliar situations and avoid faux pas.
About the Author
---
Sarah Howard is a botanical artist and writer who grew up in Kenya. After graduating in African History and Social Anthropology from the University of London she became a journalist and researcher. She now commutes between Scotland and Ethiopia, running a coffee roasting business in the former, and traveling in the latter.
Praise For…
---
"Culture Smart! has come to the rescue of hapless travellers."—Sunday Times Travel

"...the perfect introduction to the weird, wonderful and downright odd quirks and customs of various countries." —Global Travel

"...full of fascinating, as well as common sense, tips to help you avoid embarrassing faux pas." —Observer

"...as useful as they are entertaining."—Easy Jet Magazine

"...offer glimpses into the psyche of a faraway world."—New York Times