Live More Think Less: Overcoming Depression and Sadness with Metacognitive Therapy (Paperback)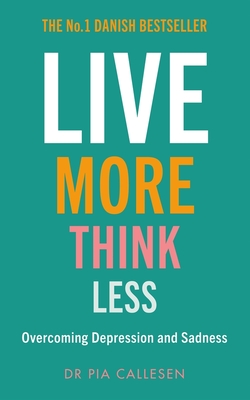 $19.95

Usually Ships in 1-5 Days
Description
---
Live More Think Less presents strategies for regaining control over your thoughts - learning not only how to overcome depression, but how to avoid developing it altogether.
Many of us believe that the best way to treat crises and challenges is to process them: to mull over and analyze the stresses, anxieties and traumas we face. But this perception is misguided. Instead, we should think of our mind as a sieve, through which everything slips unless we choose to hold onto it. But how do we let go of those negative thoughts we've held onto which are weighing us down?
The first practical book on metacognitive therapy - a groundbreaking new treatment for depression - Live More Think Less presents guidance, case studies, and exercises and tips from the therapy room. Dr Pia Callesen shows us that depression is not an inevitable disease, but something which we can learn to control and prevent, by living more and thinking less.
About the Author
---
Dr Pia Callesen is a therapist and specialist in metacognitive therapy, having trained with Professor Adrian Wells, the originator of MCT. She completed her PhD at Manchester University and works as a therapist and clinic manager in Denmark.