Under an African Sky: A Journey to Africa's Climate Frontline (Paperback)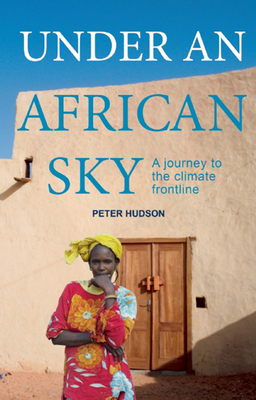 $16.95

Usually Ships in 1-5 Days
Description
---
The author has been visiting the same village in Mauritania on the remote edge of the Sahara for over twenty years. This is the story of his most recent journey there--an intense and engaging day-by-day account through which global change and inequality are made human.
The Sahel--the shore of the Sahara--is where cultures, customs, and climates meet, merge, and clash. Through the numerous characters we meet and from the obviously deep and sympathetic nature of the relationship the author has with the local people, with whom he now runs agricultural projects, we learn of the realities of life in one of the harshest, most marginalised, but also quietly inspiring corners of the world.
Searingly honest and refreshing, this is a superbly written piece of travel writing about a little-known part of the world. The author gets under the surface and gives a sensitive account of what life is like. He understands not just the culture and complex social dealings but also how economics and geo-political forces that can profoundly affect the lives of people in a remote community.
Illustrated with maps and line drawings, Under an African Sky is a unique journey for the armchair traveler and those interested in development, climate change, global politics, and economics.
Peter Hudson has traveled widely in Mauritania and other parts of West Africa and has written several books including Leaf in the Wind, Travels in Mauritania, and Two Rivers.

About the Author
---
Peter Hudson: Peter Hudson runs an international development charity based in Mauritania in West Africa. He has travelled widely in the region and has written several books including Leaf in the Wind, Travels in Mauritania and Two Rivers.