Ginger Snapping All the Way (Paperback)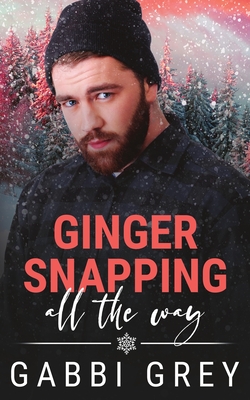 $13.99

Usually Ships in 1-5 Days
Description
---
Maddox
I'm not a fan of Christmas. I'm happy to stay up in my mountain cabin and let the silly season pass me by. But when a friend asks for a favor, I can't say no. Now I'm stuck in my cabin during a snowstorm, trapped with the most beautiful man I've ever met-who can't wait to get away. He just might break my heart when he goes.
Ravi
I'm racing to get home for the birth of my goddaughter when mechanical troubles force my plane's emergency landing. There are no beds at the inn due to a horrendous storm, but a friend says she knows a guy who won't mind putting me up until the bad weather passes. Now I'm trapped with that man, and I must decide if I stay, hiding from the rest of the world, or go and face my past to earn a shot at my happily ever after.
This is a 72k word, hurt/comfort, lumberjack/nurse, grumpy/sunshine, forced proximity MM romance novel with a moderate amount of angst.