Divergent Terror: At the Crossroads of Queerness and Horror (Paperback)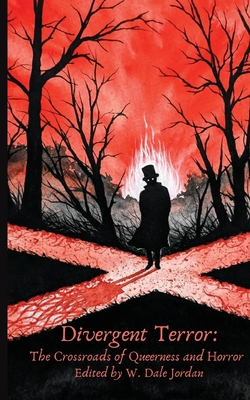 $15.00

Usually Ships in 1-5 Days
Description
---
Midnight stretches across the land. Moonlight illuminates a singular crossroads. One path leads to queerness. The other to dark creatures, shadowed corners, and things that go bump in the night.
But here...just here in the center of that crossroads those two worlds collide. This is the home of Divergent Terror.
Those who meet here know that horror and queerness go hand in hand. That is the truth at the center of Divergent Terror, an anthology of personal essays written by authors around the world united in queerness and thrilled by the unknown.
Featuring an introduction by award-winning horror author Aaron Dries, this collection is essential for horror fans, members of the LGBTQIA+ community, and anyone else who has paid the price for simply being who they are.
Divergent Terror is edited by W. Dale Jordan and features essays by Anna Orridge, E.E.W. Christman, Daniel Robichaud, Akilah White, Louise Weard, Vincent Bec, Adrik Kemp, Luis Nieves, Jonathan W. Thurston-Torres, Cristian Presgraves, Kay Hanifen, Lee Hunter, Catherine Lundoff, Mark Allan Gunnells, Cat Voleur, and Alexandria LeForce.