Existence does not play dice . . . unless we ask for it: Introducing BUBBLE THEORY 1.0 (Hardcover)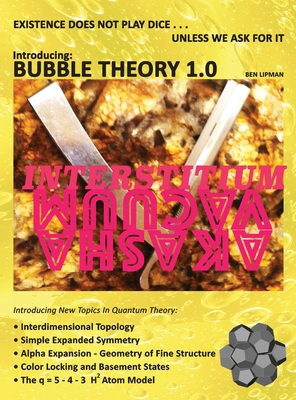 $49.99

Usually Ships in 1-5 Days
Description
---
Considering simplification, resonance as a theme, the possibility of charge field separation (Dirac), and Clifford algebra as deep structure, a geometric approach toward baryon physics is offered. Working at the sub quark level, Strict Parton Theory born with Bubble Theory 1.0, appears to predict the elemental mix of what is commonly found on Earth. In short this new quantum theory appears to predict/explain isotope stability at the lighter end, and thus much of chemistry, biology, etc.
_____________________________________
The 'Einstein Sandwich', 1905 and 1935: We start with 1905 and the interpretation of the photon strictly as a particle. Here we are with Huygens (though he was only there in an incorporeal form ) and a number of luminaries of the day who challenged this interpretation, feeling there to be a more complete story. A storyline is developed, and along the way foundational mathematics of the Standard Model are developed geometrically.
PUBLIC RELEASE DATE: 5/26/2022