In Light of the Summit (Paperback)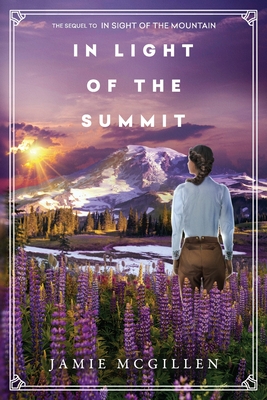 $14.99

Usually Ships in 1-5 Days
Description
---
This is the much-anticipated sequel to IN SIGHT OF THE MOUNTAIN
After Anna Gallagher's first climb on Mt. Rainier, she faces a new challenge-enduring the ridicule and threats that come with breaking tradition. In 1890, being a young female mountaineer makes polite society uncomfortable, even angry. But despite the threats and inherent risk, she still has plans for another climb, even if it jeopardizes her family bookstore, and puts her in more danger than she ever imagined.
Emily Watson has always been close with the Gallagher family. As a young girl she dreamed of a wealthy husband, a fine house, and a future in Seattle society and now she finally has it. Her desires couldn't be more different than Anna's, but she's confronted with her own invisible mountain to climb when she's suddenly poverty-stricken. She must decide what matters most, and whether true love is worth waiting for.
IN LIGHT OF THE SUMMIT is a captivating story of ambition, heartbreak, and redemption. It's a tale of two childhood friends navigating womanhood in the late 19th century, with as much grace as they can muster, while still figuring out how to be true to themselves.
(Book Club Questions included at the end of the book.)