Treasure: The Oak Island Money Pit Mystery Unraveled (Hardcover)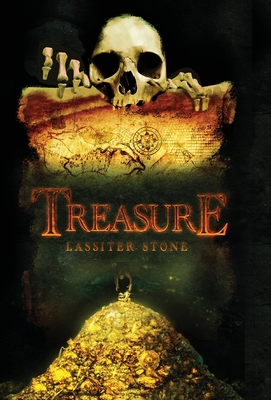 $32.99

Usually Ships in 1-5 Days
Description
---
Three thirteen-year old boys meet by chance over their summer vacations in a small and boring seaport village in Nova Scotia. They become friends by necessity; end up searching for pirate treasure and trying to solve the 250 -year old mystery of the Oak Island Money Pit. Seth Goldstein is the wimpy but super- intelligent son of a powerful New York City attorney. Jake Harris is a muscular, football fanatic from an oil family in Horseshoe Bay, Texas and Rob Harmon is a troubled, long-haired surfer kid from San Diego.
One day while taking a short cut through and alley they are approached by a homeless man who makes them an unusual and speculative offer- a treasure map Although highly suspicious the boys accept the man's deal. The deal as it turns out will take them on a quest through nearly five-hundred years of history, from the Spanish Conquistadors, to the American Revolution to present day.
Unbeknownst to them they are not the only one looking for this treasure. For more than two hundred years since another trio of teens in 1795 found the first clues the legend of treasure buried on Oak Island has been one involving pirates, presidents, powerful, greedy people and obsessed treasure hunters. The boys are in danger before they know it. Soon they realize they are risking their lives at every turn but are too far in to turn back. The perils of their journey force them to reach deep inside themselves for the strength and character they will need to survive. It is an adventure that will change their lives forever.