Dark Psychology: Master the Advanced Secrets of Psychological Warfare, Covert Persuasion, Dark NLP, Stealth Mind Control, Dark Cognitiv (Paperback)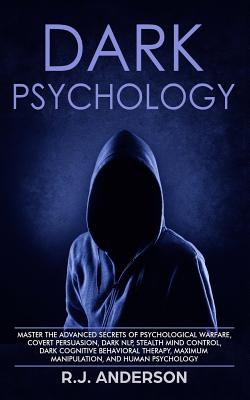 $16.97

Usually Ships in 1-5 Days
Description
---
Dark Psychology Series Book #3
You've just discovered the book that will change your life and how you see the world forever. It exposes the real methods people use to control others. By the end of this book, your eyes will have been opened and you will understand more than you ever expected.
People will bow to your will, rely on you to show them the way and unknowingly follow your every whim. You can take what you want when you want and where you want. Nothing will be able to stand in your way
This book walks you through the most powerful dark psychology techniques ever created. You will learn advanced techniques for persuasion, NLP, CBT, social manipulation, subliminal messaging, psychological warfare, body language, and deception. Can you handle that kind of power?
This book will launch you into command of every situation and allow you to control every person you meet. It will teach you how to protect your allies and annihilate your enemies. You will become an unstoppable force of order and control in this mad world.
These methods are no trivial matter. Many have died or otherwise suffered at the hands of people discovering them. The world is a darker and scarier place because of the presence of this knowledge.
Even if you don't plan to dominate the world and rule with an iron fist, the techniques within this book will serve you well. They will reveal the plots and ploys your enemies will use to try and take you out, giving you the chance to react before it's too late.
I share this knowledge in the hopes that it will protect others from it. Once a person can identify the methods of control, they can work to overcome them. You can make the world better or continue the dark legacy of our past, the choice is yours.
So consider your choices and understand that others have this power as well. The game of life is long and the rules are complex. Don't let others take advantage of you any longer.
Learn how to control people and bend them to your will, willingly or not. Seize the power all great leader possess for yourself today. After all, you deserve to win