Lynet: Under Camelot's Banner (Compact Disc)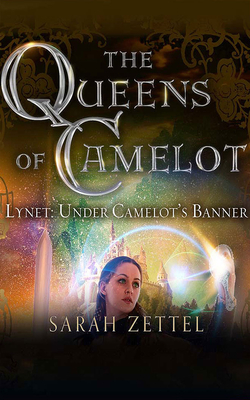 $34.99
Title is Backordered
Description
---
A maiden fights to bring peace to Arthurian England in this romantic fantasy from an award-winning author.
Love finds a way in this epic series featuring swords, sorcery, and the women of Camelot.
The daughter of the steward of Cambryn, Lynet has seen the damage that following one's heart can do. Now the threat of war looms over her land. Desperately searching for a way to restore peace to her home and honor to her family, Lynet and her sister decide that Lynet will seek the help of the last heir to the ancient royal house of Cambryn: the High Queen Guinevere.
In Camelot, Gareth, squire of Sir Lancelot, is filled with pride and swagger. But when a potential war calls Queen Guinevere to Cambryn, Gareth finds himself in the company of a young woman who has no patience for his shows of bravado, and for the first time in his life, Gareth finds himself with something real to prove.
The love growing between Gareth and Lynet is undeniable, but so is the danger into which they are drawn. Only if they come to terms with their pasts and learn to trust again will they be able to overcome the festering darkness threatening to consume them both.
Praise for the Queens of Camelot series:
"High fantasy at its best." (SFF on Lynet: Under Camelot's Banner)
"This novel delivers passion, danger, and excitement laced with fantasy." (RT Book Reviews on Risa: In Camelot's Shadow)
"A spellbinding journey." (BookLoons Reviews on Elen: For Camelot's Honor)