Laurel: By Camelot's Blood (MP3 CD)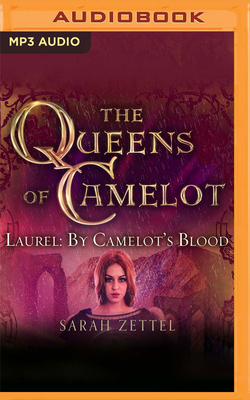 $29.99
Title is Backordered
Description
---
A powerful queen and an Arthurian knight risk their lives and love for their kingdoms in this romantic fantasy from an award-winning author.
Romance and Arthurian legend combine in this epic series featuring the women of Camelot.
In order to provide protection and stability for her fractious kingdom, Laurel Carnbrea, queen of Cambryn, must marry Sir Agravain, knight of the Round Table and nephew of King Arthur, a man she has never met and about whom she knows nothing. But Laurel is determined to keep her people united, even if it means marrying a man widely believed to be heartless.
Famously acerbic and impatient, Agravain finds much to admire in his new wife's courage, sense, and beauty. And to his surprise, finds himself opening his sealed heart to her bravery and warmth.
But Lynet and Agravain are given no time to come together. Agravain's homeland of Gododdin is in peril. His father, the mad King Lot, is dying, and the foul sorceress Morgaine prepares to invade. Summoning her family's magical power, Laurel readies herself for battle alongside her new husband. But as she prepares to stand against the darkest evil, Lynet's secrets may doom her, and the man she's beginning to love....
Praise for the Queens of Camelot series:
"A real happy ending takes love, effort, and sacrifice. Pick up a copy of Camelot's Blood if you want an epic romance " --Silver Petticoat Reviews on Laurel: Camelot's Blood
"This novel delivers passion, danger, and excitement laced with fantasy." (RT Book Reviews on Risa: In Camelot's Shadow)
"A spellbinding journey." (BookLoons Reviews on Elen: For Camelot's Honor)