Walking with Miss Zib (Paperback)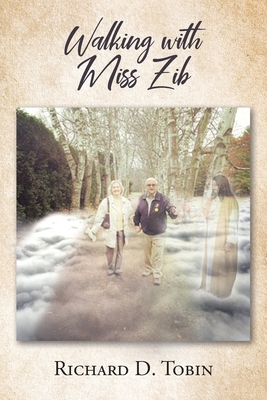 $15.95

Usually Ships in 1-5 Days
Description
---
The title Walking with Miss Zib came from emotions I experienced during a three-year period, succeeding my wife's, Ellen's, death, from Alzheimer's disease. We met when I was fifteen and she was sixteen. Try and visualize what a loss that was for me. It changed my life forever. It's not an easy task to go on without her, as you can imagine. The suffering remained intense, penetrating deep into my soul. Contemplating my anguish, it's clear to me now that the pain was from the soul, not the body. After a great deal of reflection, I conclude, Ellen's body had Alzheimer's disease; her soul didn't.
Our souls communicated directly, circumventing her body with Alzheimer's disease; two souls connected for over sixty-seven years. As a result, Ellen knew me till her last day on earth Focusing on my grieving and putting into words the manner in which I survived, I will provide a true account of my experience with grief over a lifetime. Covering from the age of nineteen to the passing of Ellen, revealing my most inner emotions each time. One needn't have a medical or scientific background, like sporting a PhD, to write about their emotions while suffering through a heartbreaking life experience. All one requires is courage to reveal their true feelings and eagerness to help others.
I walk with Miss Zib's spirit guiding me home and end with a quote taken from a headstone in Ireland, which I find so grand: "Death leaves a heartache no one can heal, love leaves a memory no one can steal "