Why Bullies Are Cowards (Paperback)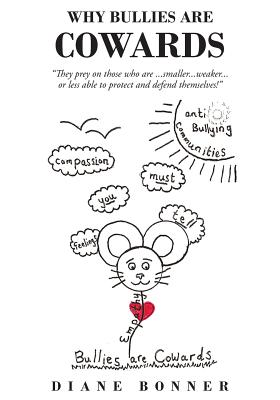 $13.95

Usually Ships in 1-5 Days
Description
---
As a retired teacher I want to share the origin and reasons why I am writing a book titled, Why Bullies Are Cowards.
I was born and spent most of my early years growing up on a small farm in northwestern
Iowa. I had to ride a bus to school and sometimes some of the big boys on the bus would tease me and take my stuff. One day they were so mean that I began crying when I got home. I told my dad what had happened. He sat quietly listening and after I had finished relating what happened he said, "I think it's time you learn how to stand up for yourself." He continued by saying, "If these boys start teasing you tomorrow when you get on the bus and try to take your stuff, I want you to stand up, look them square in the eyes, and in a loud, clear voice tell these little cowards, "Pick on somebody their own size " Needless to say, I was shocked by what he said I had to do. He made me practice saying this a couple of times. He then responded, "Yup, do it just like that " Then I asked my dad, "What's a coward?" He replied, "Someone who must pick on others who are weaker, smaller or less able to protect and defend themselves because they are too scared to treat others who are bigger, tougher, and stronger than they are in the same manner "
The last seventeen years of my career I taught at the intermediate school level where I had to deal with bullying situations experienced by sixth, seventh, and eighth grade students. I understood my dad was right. During this time I found that most bullying programs used ineffective forms of punishment to address and resolve peer-to-peer bullying problems rather than teaching students the "why's, what's and how's" of what they must do to defend and protect themselves from being bullied.
Why Bullies Are Cowards is intended to share with school personnel, parents, and community members that have contact with children the instructional materials and behavior management techniques I utilized to create a bully-free classroom environment. As bullying statistics and child suicide rates escalate, it is time for all concerned to step up and help teach children how to stop being bullying victims, perpetrators, or bystanders.