Land of Stolen Dreams (Paperback)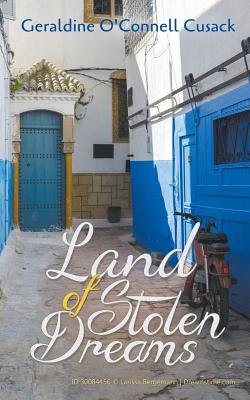 $10.95

Usually Ships in 1-5 Days
Description
---
Eight Dublin schoolboys and their teacher travel to a remote fishing village on the west coast of Ireland to celebrate the Celtic feast of Mid-Summer Night. It is there, back in the year 1631, that the notorious Barbary pirate, Morat Rais, captured one hundred and thirty men, women, and children, and carried them away to the North African coast of Algiers. The villagers were never heard from again.
What happens when the boys' trusted teacher, Mr McDonagh, takes on a new skin? What happens when ancient Celtic spirits rise up and catapult the young travellers and their teacher back in time to that fateful year when the villagers disappeared? And what happens when those Celtic spirits begin to bargain for the travellers' souls?
Land of Stolen Dreams is the third book in the middle school adventure series that features a group of boys from St. James' Secondary School in Dublin's inner city.
Geraldine O'Connell Cusack is a teacher for disadvantaged inner city secondary school students in Dublin. Born in the South Bronx of New York City, she returned to her Irish parents' homeland to live. "This is the third book in a young readers' adventure series. The first book, Spirits of Wood Quay, took the boys back in time to the Viking invasion of Ireland. The second book is Wrecker's Cove, a story that sees the boys confronting spirits of the past on the Celtic feast of Samhain, or Halloween as it is now known. Land of Stolen Dreams expands the boys' experience and throws them into a world where thy begin to understand that the values of Christian Ireland and Muslim North Africa are not so very different after all."
Publisher's website: http: //sbprabooks.com/GeraldineOConnellCusack