Take the Ride of Your Life, with The Uber-Groover! (Paperback)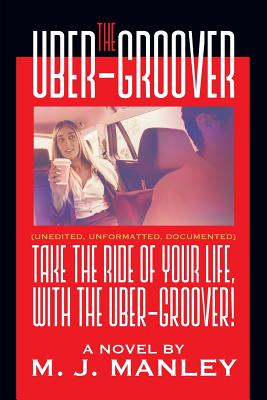 $14.95

Usually Ships in 1-5 Days
Description
---
This is the true story of how an Uber driver experienced face-to-face fear from drug dealers, gang bangers and criminals as a taxi driver for Uber.
Mitchell Martinez, the Uber-Groover, gives his account of driving for the taxi service Uber, with over 1,000 passengers who experienced the rides of their lives in cities from San Diego to San Francisco.
A "Jerry Springer saga on wheels," Mitchell Martinez gives his true confession and documents his experience of driving for Uber while coping with a war-time injury he incurred while serving in the United States Army during the Iraq war.
Shocked and disappointed to discover that the German word "uber" is defined as superior; above from the Deutschland dictionary and devastated that he drives for a mobile sweatshop on wheels, Martinez dismantles the Uber organization by filing a class action lawsuit for benefits and fair wages.
Uber, the word, lives up to its name that means in the German language: Slavery for Profit
Publisher's website: http: //sbprabooks.com/MJManley