Spirit of Prophecy (Hardcover)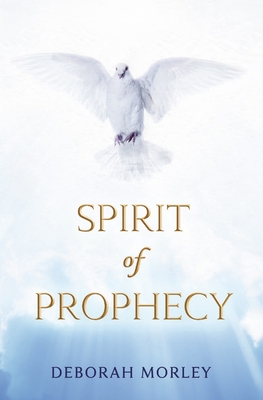 $40.00
Title is Backordered
Description
---
The book is about dreams and visions from God, things that will come to pass into the world. As from the Holy Scriptures in the book of Revelation.
About the Author
---
Deborah Morley: Is a Prophetess of God Almighty, whereby he gave unto her the Revelation of Jesus Christ. and made known to her the mystery; wherefore she wrote in few words. That when you read, you may understand the knowledge of Christ Jesus.
I was raised up out of poverty and caught up into Glory. In the depths and heights in Economic deprivation, as a child in Nassau, Bahamas. As I lay me down to sleep each night. The forces of Evil Spirits were great, very great and real. But I was not afraid because I always was a believer in Christ Jesus. There were times I struggle to over come and my body was to the point of death. But yet, I never gave in and I nerve gave up; my only hope was in Jesus.
Many nights I cry and talked to the Lord, and lay me down and sleep. with a headache. But my Soul found great delight in searching for the truth; and my heart was comforted, when I saw Jesus standing before me. I began to read the Holy Scriptures more each day and night. As I read and got deeper, I've found great Joy and gladness I saw things different and my eyes became opened to what God wanted me to see.
Each night as I lay me down and sleep: the Lord will appeared and speak to me; saying: see here, you are holding on to God unchanging hand. My Spiritual Relationship with Jesus Christ; gave me hope and assurance that he was taking good care of me. there after; I hardly cry because I expected to see him every night.