On the Sweet Side Lib/E (Compact Disc)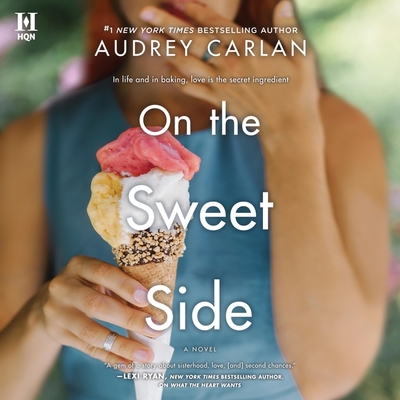 $71.99
Title is Backordered
Description
---
The third installment of Audrey Carlan's romantic women's fiction trilogy is a sassy and emotional strangers-to-sisters story about the enduring power of family--both the one you're born with, and the one you choose. With the pull of Susan Wiggs' and Robyn Carr's engaging family dramas, Audrey's The Wish series has it all--romance, secrets, lies, and the wit and wisdom of the sisterly bond.
Isabeau Collins has lived her 25 years with a sense of longing, a feeling that something was missing her whole life. She always chalked it up to not having a mother, even though her two dads have given her an amazing life filled with love, support, and everything she could possibly ever need. And yet, she still feels empty. Until two women she's never met come to the door claiming to be her half-sisters, and the wall of lies her fathers have built comes crumbling down around her.
With a need a burning to know everything there is to learn about her biological mother and her new siblings, she packs her belongings and makes her way from Chicago, to the small town of Pueblo, Colorado. Despite feeling more lost at sea in a new city with family she never dreamed she had, she decides to put down roots and opens her own pastry shop in town. On the recommendation of her sisters, Isabeau hires Kyson Turner to renovate her shop, a man with a devil-may-care smile but a sadness that he can't hide from his eyes--and a five year old child. Isabeau is drawn to the sadness inside this man, recognizing a loss similar to her own.